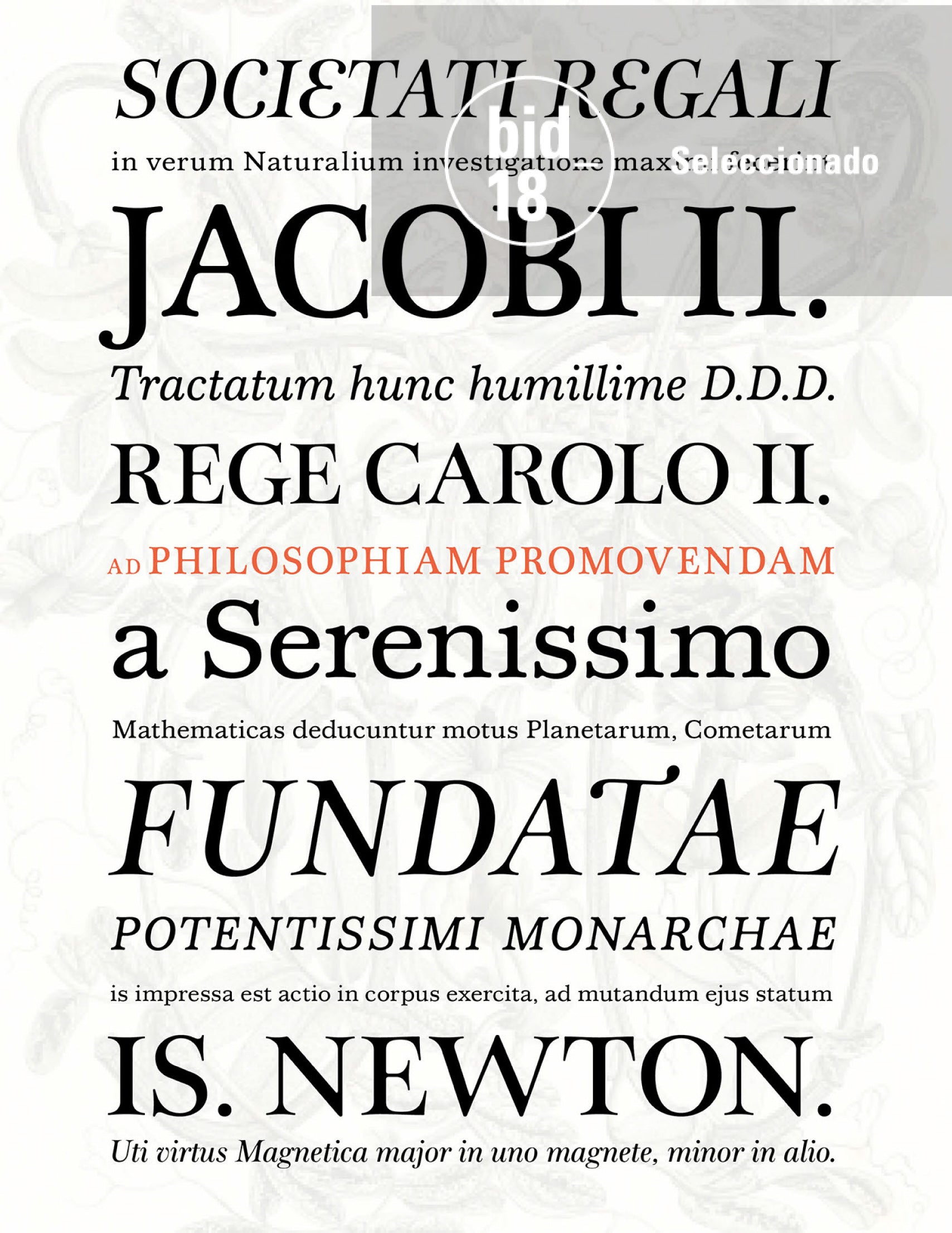 Amereida on BID_2018
Amereida, a custom type family designed by Typograma for the colombian brand of cosmetics Loto del Sur; was recently selected for Bienal Iberoamericana de Diseño 2018 that will be presented in Madrid next month.
The design of Amereida was inspired on 17th century English letters, a category which is best known by the designes executed in John Baskerville's workshop. Its austere elegance was the starting point for designing a new typeface not only influenced by Baskerville but also adapted to the brand's specific needs.
The company was already using the typeface Plantagenet, but the lack of size-specific adjustments in this and other typefaces inspired on Baskerville, was the main drive to design a similar typeface based on the idea of one font for each optical size. The product labels were the perfect scenario to test the performance of the family in different hierarchies.
From the technical point of view, all five variables have a robust character set among which ornaments and alternative glyphs that enrich the shape of the words can be found. The emphasis on horizontal strokes and rounded edges contribute to achieve an ancient, organic effect, easy to associate with the brand, and to bring something new to the genre.